Audley Burnett Acupuncturist
in West Wales and London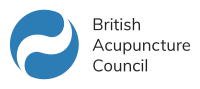 Acupuncture in West Wales
Practised for over two thousand years, Traditional Acupuncture is aimed at the root of the condition as well as symptoms. By stimulating the body's own healing response and restoring its natural balance, there can be a more permanent resolution of problems.
Patients usually experience acupuncture as profoundly relaxing. An initial course of weekly treatment is recommended and patients may return for seasonal treatments or maintenance.
To book a consultation, contact Audley.
Five Element & Traditional Chinese Medicine acupuncture
Audley offers Acupuncture in Five Element and TCM (Traditional Chinese Medicine) styles. Audley was a long term practitioner at the Traditional Acupuncture Centre in Waterloo which was the largest Acupuncture centre in the country and a centre of excellence for 27 years.
Audley practises in West Wales and Harley Street, London W1.
Audley integrates a number of body therapies in treatment including Cranio Sacral Therapy, Zero Balancing and Tui Na (Chinese Medical Massage). He may advise on diet and lifestyle.
Acupuncture is used to promote good health, which is seen as more than the absence of disease. It is considered suitable for all ages and can be used alongside conventional medicine.
As a member of the British Acupuncture Council, Audley adheres to their Codes of Safe Practice and Professional Conduct. More detail about acupuncture treatment is available through the British Acupuncture Council website.
Seascape - Blue Green Sea by Nick Snelling - www.nicksnelling.com